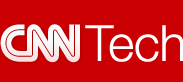 By John D. Sutter, CNN – April 12, 2010 1:49 p.m. EDT
(CNN) — Growing up on a dairy farm in central Kenya, Amos Gichamba says he watched farmers be exploited by the people who bought their cows' milk and sold it to dairy companies.
"The price of milk at the farmer level is very low compared to how much it's sold to consumers. So they end up getting very little money for a lot of work," he said by phone.
The problem, he thought, was one of information. The rural farmers didn't know how much they could charge for their cows' milk. They didn't know what rates dairy farmers other villages were being paid. And without a sense of current market conditions, they weren't sure when to ramp up or slow down production. All of this made them easy targets for scams.
So, with all that in mind, Gichamba, 26, decided to create what he sees as the perfect technological solution for the farmers: a mobile phone app.
Read the full article at CNN Tech