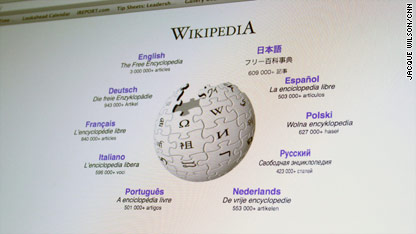 Posted by: Doug Gross — CNN.com producer
Filed under: Internet
[UPDATE: It appeared that Wikipedia was back online as of about 4:30 p.m. ET.]
Wikipedia was offline Wednesday afternoon after an overheating problem at the online encyclopedia's European data center.
Wikipedia's technical blog said the site's servers shut themselves down to avoid damage from the heat.
Administrators tried to shift traffic to a cluster of servers in Florida, but "it turned out that this failover mechanism was now broken, causing the DNS resolution of Wikimedia sites to stop working globally," according to the blog.
Read the full story at CNN's SciTechBlog